This week was the 36th Annual meeting of the American Academy of Sleep Medicine (AASM) with 4 days of lectures, workshops, and discussion groups for sleep physicians and technicians.  It was an opportunity to learn about the latest research, methodologies, and technology in sleep medicine.  Exhibitors are also able to demonstrate their latest products and services.
Millennium Sleep Lab's COO, Mara Retzlaff, attended this year along with a couple of our sleep physicians to stay current on sleep medicine.  The SLEEP Meeting, as it's called, was also an opportunity for Millennium Sleep Lab to meet and strategize with several of its partners and affiliates.
Millennium's mission is to help every sleep-deprived individual get the restorative sleep the body needs to stay healthy.   We provide the sleep testing and telehealth visits with a specialist, but to accomplish our mission at-risk individuals have to be identified and after testing they need proper treatment.   For that, Millennium works closely with physician groups and treatment providers.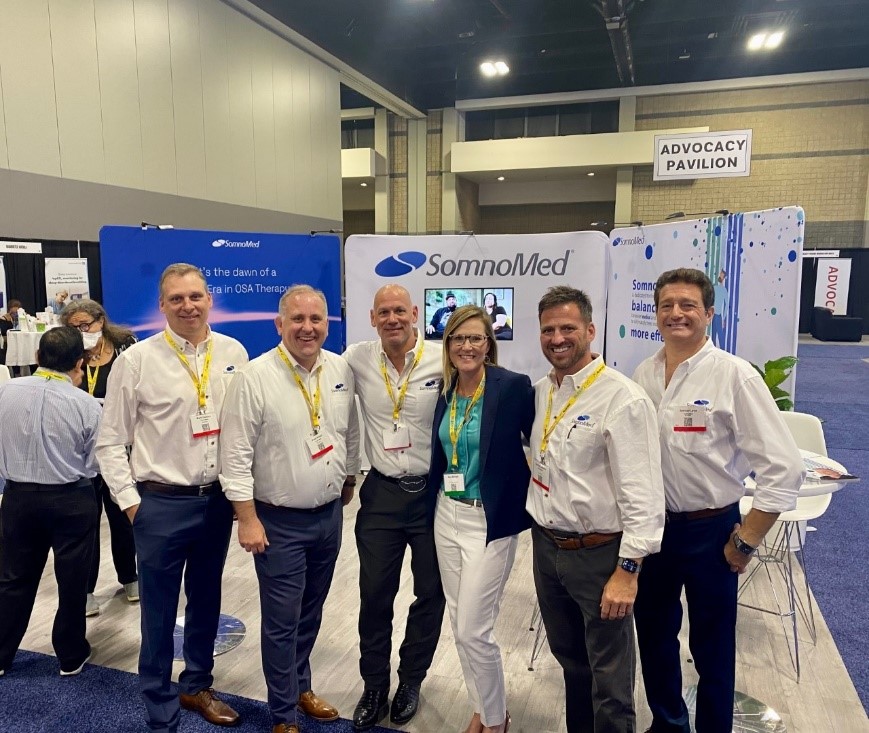 Mara Retzlaff, Millennium COO, with SomnoMed's North America team
Those partners include oral appliance manufacturer SomnoMed and Zoll Respicardia, manufacturer of the innovative remede' device to treat central sleep apnea.  This week provided opportunity to build relationships that leads to closer communication and collaboration that in the sleep medicine community means improved patient care.  We even work together to raise awareness and educate on the importance of sleep and risk of sleep disorders.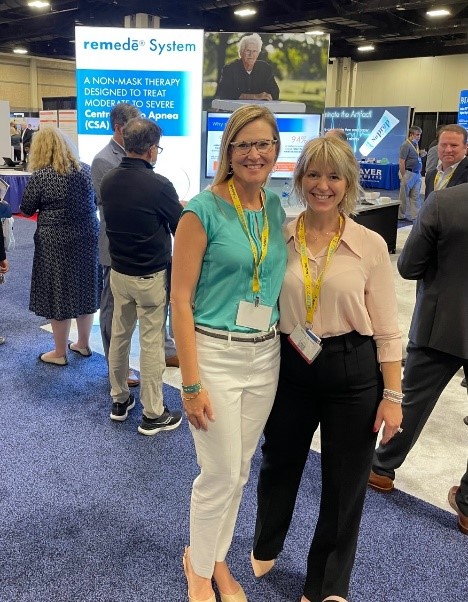 Mara Retzlaff with Zoll Respicardia's Tiffany Guthrie
We look forward to working with our partners this year and seeing everyone in Indianapolis next year!