With advances in technology and changes in medicine during COVID, Millennium is now offering telemedicine services so patient can meet with a sleep specialist from the comfort and ease of home.
We are excited to bring Dr. Jamila Battle, MD to the Millennium team.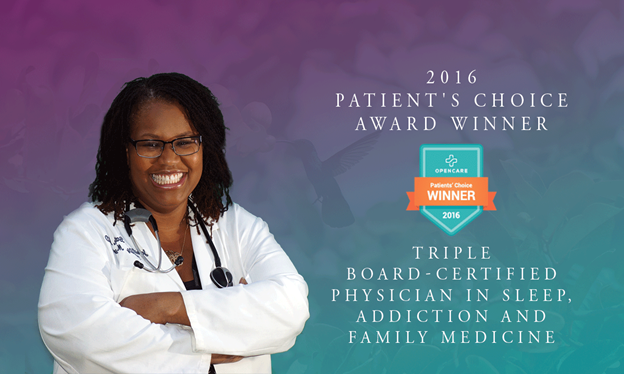 As a triple board certified physician in the areas of family, sleep and addiction,
Dr. Battle addressed the leading causes of morbidity, mortality, and disability in the United States that include sleep disorders, depression, obesity, and drug abuse.  She recognizes the benefits from Four Pillars of Health: 1. Sleep/Environment, 2. Diet/Exercise, 3. Meditation, and 4. Sobriety and Connection.
As the winner of multiple Patients' Choice Awards and recognition for compassionate care in Raleigh, NC, she consistently demonstrates the wisdom, kindness and authentic accessibility that gives her not only credibility, but amazing power in reaching and touching the lives of those she meets.
You can experience Dr. Battle's compassionate care with Millennium Sleep Lab!  Schedule an appointment to start your road to healthy sleep.